Your face is a very delicate portion of your body; make sure to treat it correctly. So the thing is, are sugar scrubs good for your skin? We would say that desired scrub majorly helps remove the uneven and dull skin from your face, but you need to follow methods to ensure that you won't cause damage to your skin.
If you crave flawless skin, then remember skincare plays a vital role in it. In the entire process, exfoliation is the part that gives your skin a kick towards freshness while removing all the discarded skin from your face and helps to reduce fine lines, wrinkles, pores, and acne.
Exfoliation daily leads to healthier penetration of moisturizers and neutralizers on your skin, by which it works more productively. Like any other thing, there is a way to exfoliate. Otherwise, you may cause damage to your skin. Whether your skin is sensitive or not, you should treat it with soft hands and love.
The little crystal-like structure of sugar eliminates the waste, kills bacteria, and removes the dead skin cells from your face. While massaging these granules leaves a serum to glow your skin, it comes with aggressive characteristics that could be irritating and harsh on your face if you are not following the right way.
In the following article of "Are Sugar Scrubs Good for Your Skin," we have brought a complete guide of its usage, including precautions, healthy benefits, and much more; let's get into the article.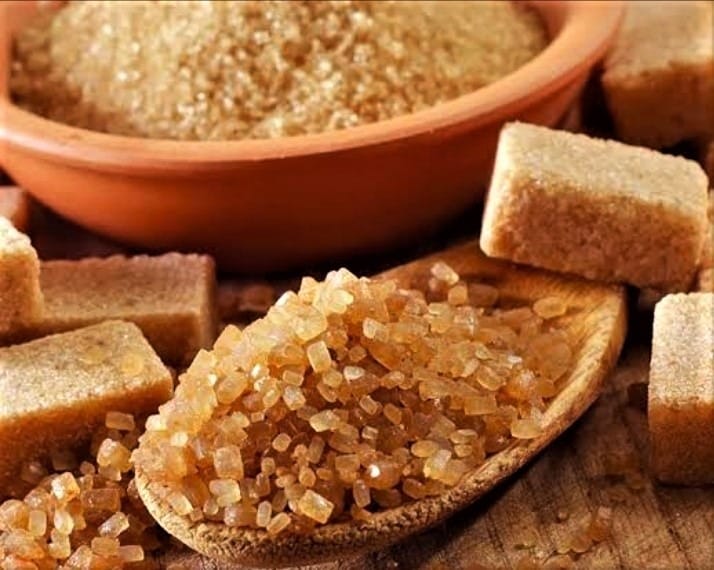 Preferred Type of Sugar in Your Scrub
There are variations in sugar; all of them do not work the same. For your facial skin, using white sugar is the best. It focuses more on softness and gives love to your skin rather than harsh on the sensitive portion. It has a little particle that makes the process gentle on your skin.
However, there are some rules and basics that you need to know. Firstly, try to use the tips of your fingers and gently exfoliate the skin in circular motions all over the face step by step.
Do not go hard and avoid applying pressure. Give it some time, be patient and let the scrub do its work. In total, it will consume around 4 to 5 minutes, so after scrubbing, let the serum dissolve for a bit. Then rinse it off with warm water while using soft hands and you are all done.  
Those who have sensitive skin need to be careful while applying it. Most people want to have the essential oils from the scrub quickly. But the thing is, if you are not patient and gentle, it may cause open pores, damage to different areas like the eyes and under the chin.
Some people are questioning either brown sugar is a good scrub for your face or not. We will highly recommend using it, as it comes in powdered form and is highly natural. It instantly gives a radiant glow, exfoliates the outer dead skin cells from your face.
The good part is you can apply some pressure while applying it as it does not cause any damage or breakout. It also prevents acne, pimples, and scars from your face. You can use it quickly 2 times a week. 
In comparison with other related scrubs, you will always find sugar scrub leading in the benefits. As the granules are smaller in size, they dissolve better and leave the complete serum extraction for more than 12 hours on your skin, rather than in salt with more extensive and harmful particles.
That's why we recommend that the sugar scrub is highly effective for your face with lots of hidden benefits for sensitive skin.
Benefits of Using Sugar Scrub
Have you ever thought about getting super soft and elegant skin but entirely in a natural process? We are all too lazy to go to relaxing spa's taking time out of our hectic routine, and the excuses are never-ending.
Many people don't add this scrub in their skincare routine as they are afraid due to some misconceptions but still want to avail themselves of its benefits that are unknown to most of them. Here in the following, we will talk about the benefits of using sugar scrub for your skin. These benefits will let you know how effective and beneficial it is for your skin.
You would all agree that nothing feels better than having fresh vibes while staying at home. Now, let's discuss the benefits of sugar scrub for your facial and body skin.
Moderate Exfoliation:
One of the unknown facts of a sugar scrub is that it does not cause any inevitable damage to your skin, as there are lots of scrubs options in the market, which could be harsh and would not suit the other skin types.
Whereas the sugar scrub comes with small size granules, they are very compatible and instantly melt on your skin while leaving serum on it. It also helps to enhance the moisture radiation level of your skin.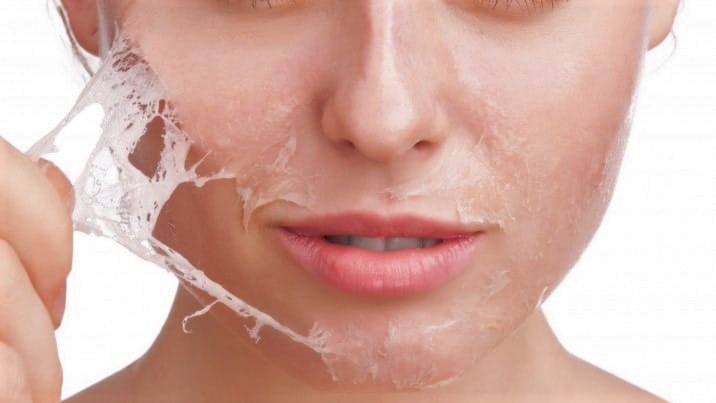 Eliminate Buildup:
Initially, this scrub is a mechanical exfoliation that naturally takes out discarded skin from your face and body, including lots of dead cells, pores, dirt, impurities, acne bacteria, extra oil, and facial hairs. There is research from American Academy Dermatology AAD that ensures this sugar scrub is highly beneficial for removing buildup.
Brightens Complexion:
Exfoliation is not the only way for radiant skin; this scrub focuses on enhancing the complexion and making your skin even-toned. It not only removes the dead skin but also provides a radiant glow and even makes sure to remove the tired look, puffy eyes and focus on a smooth or flawless effect right away. According to AAD, the elimination of discarded cells leaves the skin with more glows and makes it looks brighter.
Inexpensive:
This scrub is sensitive in a positive way that makes it suitable for almost all skin types. Right now, it is the most inexpensive scrub with the best interest of natural and healthy ingredients. At such a low price, you would get its high capability to cuddle you up at your home peace.
Fight Skin Aging:
When it removes the dead skin, of course, new and fresh skin comes up, which is the best and natural way to fight against skin aging from time to time without any disadvantage. Also, the sugar comprises an anti-aging fluid, so it is highly effective.
Reduces Hair Growth:
As, you can use it all over your body without any restriction, and do consider it as well, cause, like your face, your body skin also requires exfoliation for freshness. The most compelling fact is that it reduces hair growth, especially facial ones. Try to use it in circular motions. Remember to be gentle, and it will naturally remove most of them while controlling the growth of hair on your skin.
While preparing the sugar scrub, remember that it has extracted from sugar cane, which comprises several entirely healthy and safe minerals for your body's skin. In sugar, there is glycolic acid that protects your skin against sun rays, harmful bacteria, toxins, and dirt. It is a complete natural humectant. Also, it ensures to maintain the moisture level of your lips and other sensitive skin without disturbing its hydration level.
If you are not making it naturally, purchasing it won't be bad. Do not forget to buy professionally tested, safe, and suitable for your skin type. Also, there is expertise that won't cause any irritation or redness on your skin.

Note
Side Effects of Using Sugar Scrub
With benefits, there are some side effects of sugar scrub as well. As we have mentioned before, try to use white sugar in scrub rather than the pure one, it comes in a mixture of granules and acceptable form. Overall, sugar has a wild nature which may cause some damage to your skin. These granules come in a crystal-like structure. Scrubbing means rubbing some granules on your skin to remove the dead skin cells. But facial skin can cause tearing, which would later lead to damage if you are using it regularly. Most people use it daily that causes a massive loss on your skin.
Some of the common side-effects using sugar scrubs are:
Blockage of pores (Sensitive Skin)
Redness
Scratches and tears
Dry patches on the face
If you own sensitive skin, then avoid using sugar scrub on your face. But if you still want to apply it on your face, first consult your doctor (dermatologist).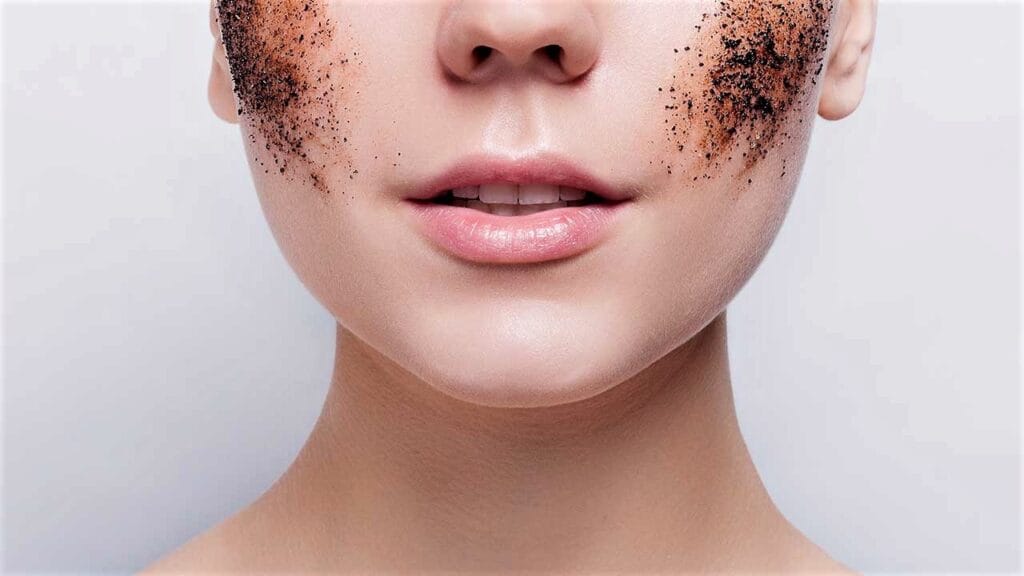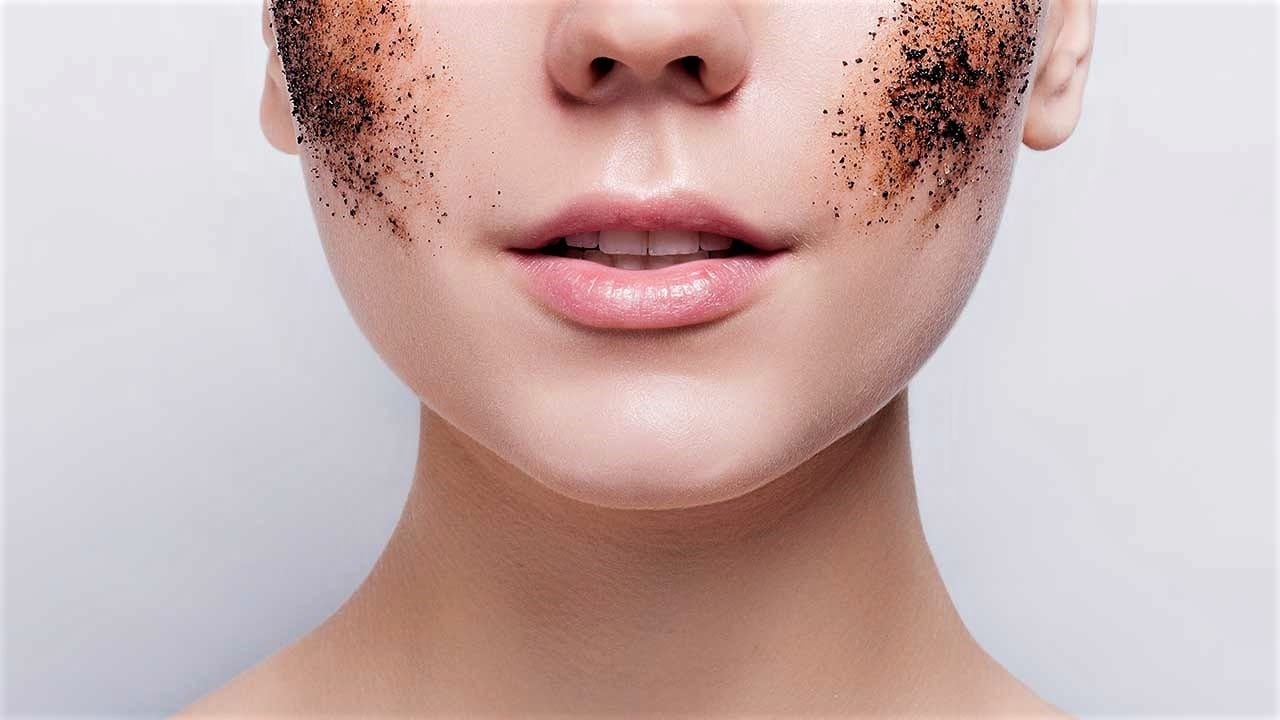 How Often Should You Use a Sugar Scrub?
It is not recommended not to use the sugar scrub on your skin every day. Exfoliating is essential and plays a vital role in renewing the skin of your entire body, but over-exfoliating may cause irritation, dryness, and other skin problems. Everything goes smoothly if it is within its specific limit. Overnight you've loosened up dead skin cells fast with your glycolic acid, making the morning a perfect time to brush off.
Usually, exfoliating two or three times a week is perfect. But it also depends on the skin type; if you have normal or oily skin, you are scientifically allowed to scrub after every other day. And if you have sensitive skin, do not use a scrub more than once a week; that would be thorough enough for you.
Also, if you are not sure about your skin conditions and type, then make sure to consult your doctor for better recommendations.
For the best results through exfoliation, use a sugar scrub after taking a shower, dry your skin, and apply the scrub in circular motions all over your body. It helps regulate the blood circulation better, naturally gives a radiant glow, and effortlessly removes all the dirt and discarded skin. And even reduce anxiety and stress. Generally, it is easy to apply scrub after a shower, as the skin has already become soft and moist. Just massage it and rinse it off after 2 to 3 minutes with warm water.
Some Specific Times for Exfoliating Your Skin:
To nourish your skin, use it every week.
If you have normal skin, then before shaving your legs do some exfoliating.
Before a pedicure and manicure session, prepare your skin through scrubbing.
When there is minor hair growth, apply sugar scrub to remove them.
Remember, if you have sensitive skin; limit your scrubbing times in a week. Also, your scrub should always be ready, and try to make it at home to avoid any chemical formulation in it.
Safety Tips Regarding Sugar Scrub
The sugar scrub is only deliberate in using the appeared body, including the face. Avoid using it on a specific or sensitive body part.
Keep away the exfoliating from the skin if:
Your skin is broken or cracked
If it has sunburn
Taking some medications
If you have swollen skin or face
Redness or retrieving from any chemical peel.
If you want to go extra safe, you can add some essential oils to avoid irritation. But make sure after diluting, do a patch test so that you will find out if your skin is allergic to that oil or not.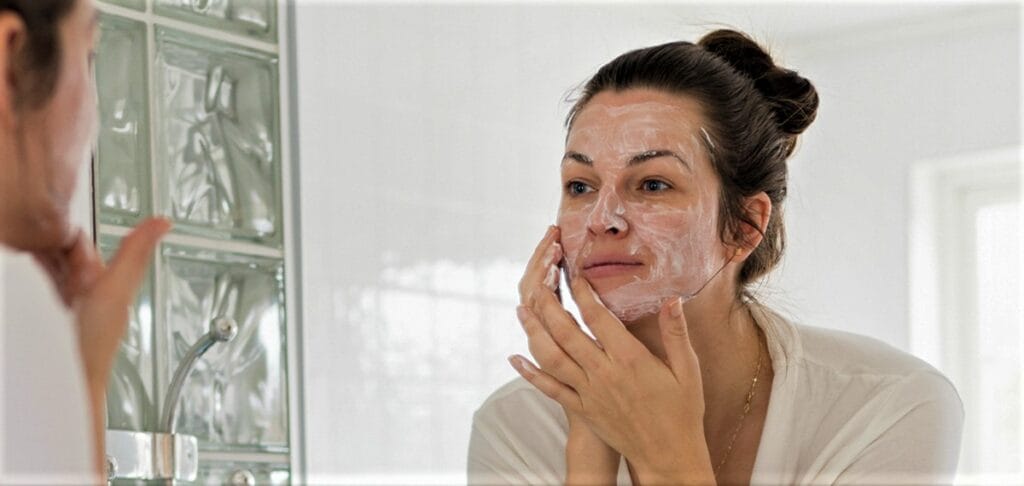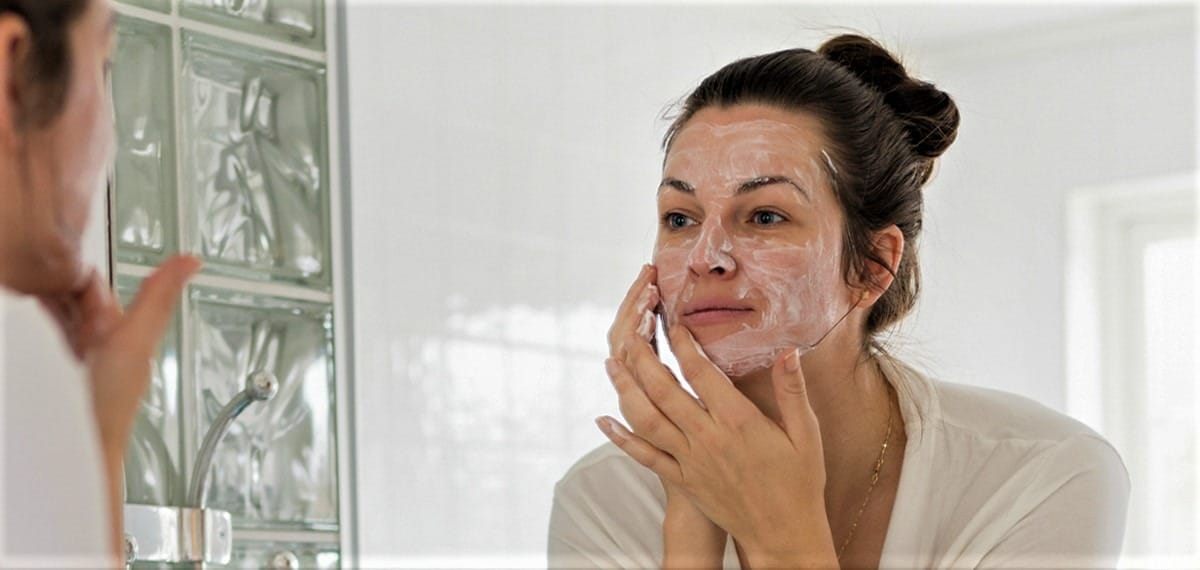 Moving on to frequently asked questions related to "Are Sugar Scrubs Good for Your Skin."
Which sugar is best for face scrub?
Besides a white sugar scrub, brown sugar is considered one of the most natural and best face scrub. Its natural and grinned properties ensure not to go harsh on the skin. It conveniently removes facial hair, including tan, dead skin, without any reaction on cheeks. It is appropriate for all skin types, including sensitive and medicated ones, and due to its soothing properties, you can use it more than five times a week.
Is it reasonable to use sugar scrub every day?
It does not matter which scrub you are using, but the professionals recommend avoiding exfoliating regularly, especially on your face. It may cause permanent damage to your body. An ideal exfoliation is for around three times a week. Also, if your skin is extra dry, then do not apply it more than thrice in a month.
Can you use a sugar scrub on your vag?
According to Dr., exfoliating can be helpful when it comes to preventing hair removal-related problems. Still, since the bikini area is so sensitive, you should be picky with your exfoliator. Sugar scrubs are less scratchy than many other scrubs because their granules are round and smaller.
Does your body absorb sugar from a sugar scrub?
No, sugar has a serum-like structure, which it extracts during exfoliation and leaves excellent moisture on your skin. It's a misconception that sugar gets absorb whereas it doesn't at all. But sometimes, it causes redness and a bit of swelling.
Which is better, salt or sugar scrub?
Sugar Scrub consists of round and a bit soft granules than salt scrub, which is why sugar has low acerbic. For facial exfoliation, it is perfect, especially for the sensitive portions of your skin. Secondly, the serum in sugar dissolves much speedily in the mixture, which significantly benefits the sensitive skin or those who want to have moisture exfoliating.
Is it better to exfoliate in the morning or evening?
The skin is more relaxed and loose in the nighttime, so wholly avoid doing scrub after evening. According to professionals, the morning is ideal for exfoliating and rubbing off all the discarded skin and cells from all over your body. It gives your extra freshness and radiant glow instantly.
Conclusions:
Sugar scrubs are concealed and used to create soft, smooth skin, but these are much too husky for sensitive facial skin. Twig with using sugar scrubs only on the body, and consider safer alternatives for your face.
Overall, the answer to "Are sugar scrubs good for your skin" is yes, as the benefits are never-ending for sugar scrub for your skin.
But if you're still not satisfied with such exfoliating agents at home, consult a dermatologist about professional-grade treatments, such as microdermabrasion.