If you are considering to choose Balance of Nature Vs Juice Plus, we have done all the work for you to make an informed decision. We already know that we are not getting enough fruits and veggies as we should be and that's not fair to us.
And that's because of our busy lives where we forget the about the most important thing what we should care about and that is our diet and nutrition. These veggies and fruits food provide us with vital fibers, vitamins and minerals.
These foods are also the greatest source of healthy crabs that keep us energized all day long. Unfortunately, despite being health conscious many people don't eat enough fruits and veggies.
That's why these two Balance of Nature and Juice Plus were introduced to fulfil our needs for natural alternatives. Both of these are dietary supplements that offer veggies and fruits in capsules.The idea was simple, eating veggies and fruits and be a hassle, so the manufacturers offer you an effortless solution.
In this blog, we will go over Balance of Nature Vs Juice Plus, what these foods offer and which one is better for you in long run. So, without wasting any minute let's dive in and learn more.
Balance of Nature VS Juice Plus
Before the main comparison Balance of Nature vs Juice Plus, we should know about them individually. That's why below we are going to explain the both along with their Benefits and drawbacks.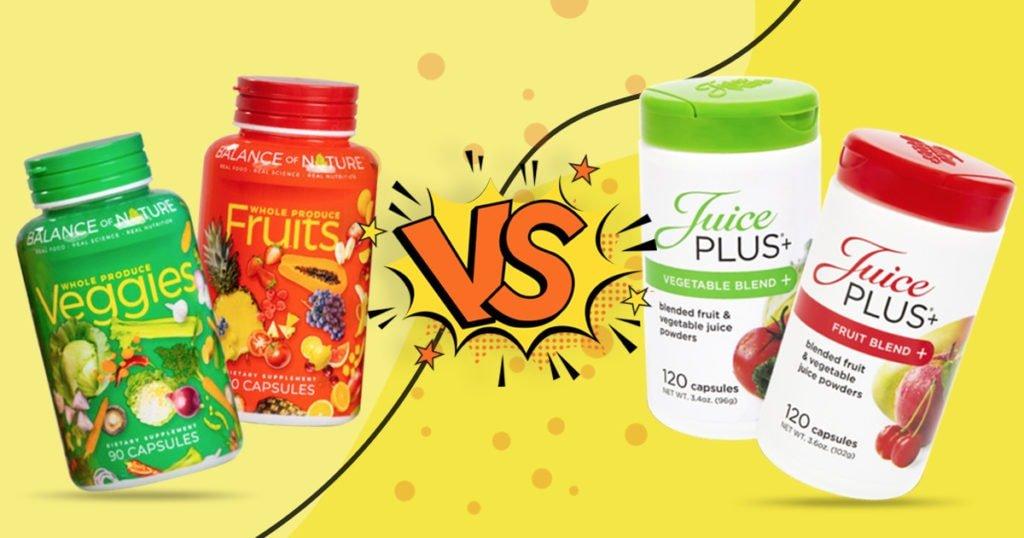 It will help you decide which one is better for you and your family. So, keep reading the comparison carefully.
What is the Balance of Nature?
Balance of Nature theory and product is one of the most prominent, popular, and demanding nutritional supplements on the markets available right now. Unlike other fruits and veggies supplements on the market, it offers separate pills for fruits and veggies along with powder supplements.
The Balance of Nature supplements is formulated with 16 fruits and 15 veggies. While the power of the Balance of nature is made with 27 herbs and other ingredients. The most important thing to note is that these fruits and veggies are formulated with organic and real food.
The goal of Balance of Nature is to provide all the essential nutrients with the body needs to function optimally. The supplement is designed to support the body's natural detoxification processes, help improve energy levels, and boost the immune system.
Balance of Nature also includes a number of antioxidants to help protect the body from free radical damage. If you are looking for the Balance of Nature sugar content, you must know that there is no added sugar.
What is Juice Plus?
Now it is time to get to know about the Juice Plus supplements which are available in the chewable capsules form on the market. These capsules are formulated with the concentrated juice powder and oil of food.
Almost 48 grains, fruits, and veggies powder and oil are utilized to make these capsules. However, the company itself claims that it is not a substitute for real veggies and fruits.
Rather the Juice Plus is a chewable capsule that supports your daily nutritional needs. Furthermore, the manufacturer claims that all the veggies, grains and fruits are collected directly from the local farms.
The idea of making juice plus was that most of the fruits and veggies contain a lot of water. The manufacturer dehydrated the food through the sparing process and condense their natural richness inside the small capsules.
In the Balance of Nature vs Juice Plus, we get an understanding that both of these small capsules and supplements could help us meet our daily need for nutrition. So, instead of eating apples, bananas and salads, we can take these capsules.
How Are Balance of Nature & Juice Plus Different from Multivitamins?
There could be a comparison of Balance of Nature vs Juice Plus, but Multivitamins do not have a chance in standing on the field. We will explain why here:
Most of the multivitamins have a broader spectrum and that's where they are mistaken. The manufacturers of multivitamins try to include everything inside a single capsule and don't focus on the few essential nutrients.
That's why the results of the multivitamins are typically poor. A tablet or capsule is not able to supply you the essential nutrients all at once. That's why there might have several deficiencies in the multivitamins.
Moreover, multivitamins are unable to offer dietary fiber and they lack several essential antioxidants which are vital for us to function well.
In contrast, Balance of Nature and Juice Plus offer you almost everything you need from fruits and veggies. They offer you numerals, fibers, vitamins, and antioxidants.
Since Juice Plus vs Balance of Nature has a rivalry from the beginning they are considered poles apart. But in reality, they both provide you vital vitamins and minerals directly from veggies and fruits.
These supplements are considered a more natural source and a lot closer to eating actual veggies and fruits. Moreover, both types of capsules include more such as fibre, which helps you to reap benefits more comparable to regular veggies and fruits.
You can think about them as veggies and fruits in the form of capsules but with more nutritional value. They fulfil all of your needs and save you from all the hassle.
Health Benefits of Balance of Nature Supplements
When it comes to our health, we know that balance is key. Eating a balanced diet, getting enough exercise, and maintaining a healthy lifestyle are all important factors in keeping our bodies functioning optimally.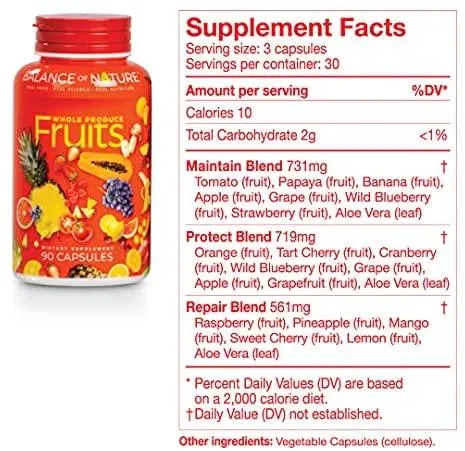 But what about our dietary supplements? Many of us take supplements to help fill in the gaps in our diets and to support our health goals, but do we ever stop to think about whether or not our supplements are in balance?
According to the principles of balance of nature, they should be. Our bodies are designed to work in balance, and when we supplement our diets with isolated nutrients, we can throw that balance off.
This can lead to problems such as nutrient deficiencies, over-consumption of certain nutrients, and even toxicity. That's why it's so important to make sure that our dietary supplements are in balance with each other and with the foods we eat.
This can be done by using supplements that are based on the principles of balance of nature, such as those offered by Dr. Group's Health & Wellness Center. These supplements are designed to work in harmony with the body, providing all the nutrients we need in the right proportions.
By using supplements that are based on the principles of balance of nature, we can help keep our bodies in balance and support our health goals.
Some benefits of supplements of the balance of nature include:
Help to boost the immune system.
Reduce the risk of chronic diseases.
They help to improve mental health and well-being.
Improve digestive health.
Balance of Nature can help to improve skin health.
These can help to improve hair health and joints health.
They can help to improve cardiovascular health.
Health Benefits of Juice Plus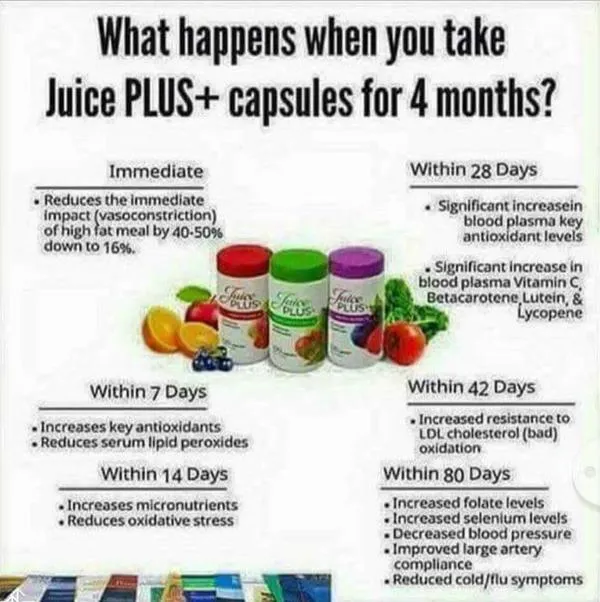 Like Balance of Nature, there are many health benefits of juicing, and juice plus is no exception.
Juice Plus is a concentrated blend of raw fruits and vegetables that provides your body with essential vitamins, minerals, and antioxidants. The dried fruits and vegetables are then put into capsules.
Juice Plus is a great way to get your fruits and vegetables in. It is also a great way to get your vitamins and minerals. This has been shown to help with weight loss, heart health, and cancer prevention.
One of the biggest benefits of Juice Plus is that it can help with weight loss. Juice Plus helps you to feel full and helps to reduce your calorie intake. Juice Plus has also been shown to improve heart health.
Juice Plus can help to reduce your risk of heart disease and stroke. Juice Plus can also help to reduce your risk of cancer. It contains antioxidants that can help to protect your cells from damage.
Some of the most important benefits of Juice Plus capsules are as follows:
If you are tense because of Juice plus weight gain can help you lose weight.
It makes you feel more energetic.
These capsules can help improve your overall health.
Juice Plus capsule improves your digestion.
They are also very beneficial in improving your immune system.
You can take these capsules to improve your skin health.
Juice Plus can help improve your hair health.
Improve cardiovascular health.
Balance of Nature Vs Juice Plus Cost
After the comparison of the Balance of Nature Vs Juice Plus cost is one of the most important things to consider which is one is more affordable.
Balance of Nature Cost
In the case of Balance, it contains a blend of different veggies and fruits. Those fruits contain apple, blueberry, aloe Vera, banana, mango, lemon, cherry, grape, cranberry, orange, papaya, strawberry, pineapple and Tomato.
While the vegetables contain cabbage, carrot, cayenne, celery stalk, kale, Shitake mushroom, spinach, yam, cabbage, cauliflower, cayenne pepper, garlic, onion, soybean, wheatgrass and zucchini.
The balance of nature costs you $89.95 to one time buy including all these fruits. But if you take advantage by getting a membership program then you can get them at $69.95 every month along with free shipping.
Moreover, if you want to buy fiber and spice you can get them at $69.95 once and if you go with the membership program it costs you only $49.95. If you buy the whole health system, it will cost you cheaper than buying the stuff separately.
For your guidance, fiber and spice contain whole psyllium husk, flaxseed, a whole apple, allspice, cardamom, clove, cumin, fenugreek, mustard, turmeric, cinnamon, coriander, fennel seed, ginger, and nutmeg.
You get purely all of this stuff without anything else. And it's simply food.
Juice Plus Cost
The Juice Plus is another similar product but still has several differences which we are going to discuss here along with their price. They sell veggies, fruits, berries, and omega blend capsules.
In addition, they sell other products such as drink mixes and nutrition bars. These products contain more capsules than Balance of Nature but you must know they are significantly more expensive.
Like the Balance of Nature, the prices of the Juice Plus depend on if you pay all at once or monthly. Its price range is between $17.50 and $300 and it solely depends upon what you buy and how you buy.
The drawback of Juice Plus are whole food but not all. The veggies and fruit blend of these capsules contain juice powder, isolated and synthetic ingredients like calcium carbonate.
Calcium carbonate is not the natural calcium, so you must be aware of Juice Plus side effects which can include upset stomach, constipation and more.
Juice Plus sachets are filled with supplements that are made by the juice of veggies and fruits. Well as we know the fruits do not contain as much nutritional value as the whole fruits and veggies do.
The manufacturers of these supplements also include additives such as vitamin C, vitamin E, fiber, enzymes, folic acid and probiotics. But again we must know that the isolates, extracts and synthetics don't even come close to these veggies in their natural state.
Daily Dosage of Balance of Nature
If you are serious about your health you need to know the balance of nature daily dosage so you don't overdose yourself. According to their website, you need to take three veggies and three fruit capsules every day.
It rounds up to the six capsules each day. You can choose the way you consume the capsule. You can swallow the entire capsule with water or beverage, or chew the pill if you like.
You got a third option in which you can break the capsule open and sprinkle the veggies or fruit powder on your meal. In addition, these supplements are also safe to cook which you can add in baked goods, eggs, smoothies and more.
It would be great for users to consume a Fiber & Spice blend once a day. It allows you to make a fiber drink, to do that you need to mix two scoops in a glass of water or apple juice.
Daily Dosage of Juice Plus
Same as with the Juice Plus diet, you need to be careful how many capsules you consume a day to be healthier. Overdose of any supplement could have severe consequences.
According to the Juice Plus website, the juice plus is made of almost thirty different veggies, fruits and blueberries and they are whole food and plant-based nutrition.
They recommend taking Juice Plus capsules every day all for good reasons. These supplements are not only vegan but also they fill the gap of what you should eat and what you eat in your everyday life.
Here is the most efficient and healthier way to consume these supplements:
You have to take six capsules a day, which you can consume as you want. Two capsules of each blend including two fruits, two veggies and two blueberry capsules.
The most efficient way is to take them with a glass of water for the breakfast. This will reduce you hassle of taking them the whole day.
Another way to consume them is you take two capsules of the same blend in the morning, two in lunch and two during dinner.
If you do not want to swallow your pills you can use them in your smoothies or yogurt without even feeling the taste. Preferably you can get chewable supplements in all three dosages.
Pros and Cons of Balance of Nature
It would be helpful to know the drawbacks and plus points of Balance of Nature which would be great. You will be able to decide you can trust the product or not.
Pros:
It can help you achieve and maintain a healthy balance of gut flora, which is essential for overall health.
By taking a balanced probiotic supplement, you can help support your body's natural defenses and improve your overall health.
They are made with natural ingredients and are free from artificial additives and fillers.
They are also gluten-free and dairy-free, making them a good choice for people with food allergies or sensitivities.
These supplements are backed by a money-back guarantee, so you can try them risk-free.
Cons:
It may not be as effective for some people as other probiotic supplements.
Some people may not like the taste of the supplements.
Pros and Cons of Juice Plus
To know the product better, it is important to know their pros and cons. That's why comparing Balance of Nature Vs Juice plus would be a great thing to do.
Here are the pros and cons of Juice Plus:
Pros:
Juice Plus is a natural product that contains a variety of fruits and vegetables.
It is a good source of vitamins, minerals, and antioxidants.
Juice Plus may help improve overall health and well-being.
It is easy to incorporate into a healthy diet.
Juice Plus is affordable and convenient.
It is available in a variety of flavors.
The company offers a money-back guarantee.
Juice Plus is a good choice for people who don't eat enough fruits and vegetables.
Cons:
There is limited scientific evidence to support the claims that Juice Plus is beneficial for health.
Juice Plus may not be as effective as other sources of vitamins, minerals, and antioxidants.
It is more expensive than other sources of fruits and vegetables.
Final Words
In Balance of Nature Vs Juice Plus we choose the first one as the best supplement. That's because they consist of simple veggies and fruits without any additional chemicals. You do not find any additional vitamins, extracts, fillers, chemicals, or synthetics in the Balance of Nature. Moreover, their process of manufacturing does not include heating.
On the other hand, Juice Plus has its pros and cons but they use several additive enzymes and vitamins. These additives make the production of these supplements questionable. So, if you want natural and closer to real food supplements you need to go for Balance of Nature.