It does not matter that you have practiced bodybuilding for years or are a beginner; you will need motivation from the best bodybuilders of all time because they will provide you with the right direction for weight lifting. In this way, you get more motivation for your work. Moreover, professional bodybuilders stimulate you for the achievement of your goals and also an extraordinary blend of toughness and muscularity.
Genetics plays a vital role in defining your physical appearance. But it is also a fact that you cannot get into the International Federation of bodybuilding without hard work and paying attention to your physical look and health. You will get this definition of bodybuilding with lots of hard work.
Best Bodybuilders of All Time
Everyone has his own opinion about the best bodybuilder of their time. Some are popular due to their aesthetics, while others are due to their muscular body. Bodybuilders try to attain a muscular body according to the definition to become more popular in their field. However, here I will give you the background of the top 10 bodybuilders in the world. They are the best bodybuilders 2022, according to our rating.
1) Ronnie Coleman
Ronnie Coleman is one of the biggest bodybuilders of all time, and that is why he is at the top of the list. He won 8 successive Mr. Olympias in the history of bodybuilding and made his name in this competitive era. He has given a very tough time to the other competitors.
In 1997, Dorian Yates retired due to several injuries. After his retirement, the title was unoccupied for other bodybuilders such as Flex Wheeler and Kevin. These bodybuilders have tried to compete with Dorian for years and want to get first place.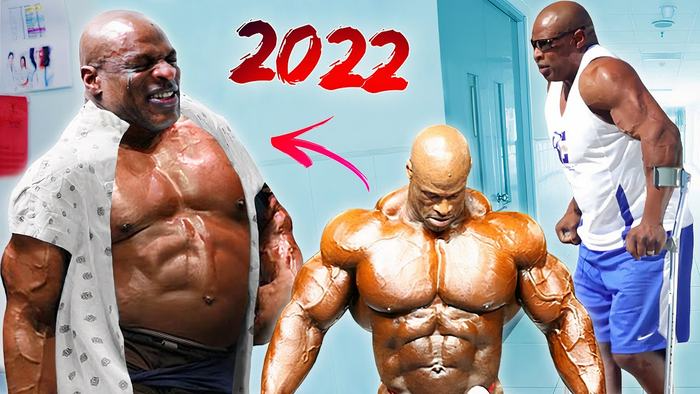 At this stage, both the fans and professionals think that one of these male bodybuilders will hold the title of Mr. Olympia. But all of them remain surprised to see that Coleman won Mr. Olympia's title in 1998. It was a big shock for professionals and fans as well.
If we talk about the physique of Colman, such physique was never seen before. He was the craziest bodybuilder renowned for his conditioning, overall proportion, size, and everything about his body parts. And he was also known due to his tough and heavy workouts.
It is a fact that Dorian was an original mass monster, but he was lucky as he has not to combat with Coleman because he will not defeat Ronnie in 1998 in absolute size. Ronnie Coleman was the biggest and strongest bodybuilder at 300 pounds and among the heaviest bodybuilders of all time.
It is even very difficult to think that workout with 800+ pound deadlifts and squats, doing 200+ pound dumbbells. A normal person cannot think about these large weights for lifting. All his struggles rewarded him and impressed the judges in his first competition in 1990.
His progress did not stop here, and he dominated the bodybuilding world. He has won an IFBB Pro card and countless other titles. It is true that Ronnie has the most IFBB professional wins record of a remarkable 26 and also wins the Mr. Olympia title 8 times continuously.
Undoubtedly, his performance was incredible and provided this profession with a remarkable parameter and direction in the future. Ronnie Coleman was an incredible bodybuilder that no one saw again and tops the list of best black bodybuilders of all time.
2) Arnold Schwarzenegger
Arnold Schwarzenegger is also a famous personality. We rank him second in our best bodybuilders of all time ranking. Most people know him from Hollywood and his appearance in politics besides bodybuilding. He is not just a bodybuilder but also a famous actor and businessman.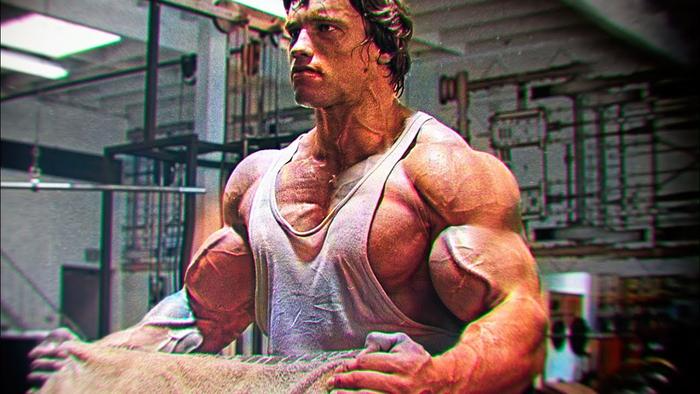 He migrated to the United States in 1968 and earned a nationality. He earned the fitness record in Austria and won the Mr. Universe at the age of twenty, and became the first youngest person in the field. After this, he won many other titles, including Mr. Universe and Mr. Olympia (7 times).
With his memorable career in bodybuilding, he began to defeat the Hollywood industry. But the standers of today's athleticism change, and Arnold cannot complete all of these requirements. He is among the best classic physique bodybuilders of all time.
Competing with Schwarzenegger, most builders have worked hard to show their strength since the early 1990s. He tried his best to change the bodybuilding that came for decades, and with his magnetic personality, he changed the dead mindset and faced all the odd things in this field. It is also important to know that Arnold competed in many other powerlifting competitions during his career. He is the top candidate on the list of richest bodybuilders of all time.
3) Jay Cutler
Another great personality in this field is Jay Cutler, one of the most famous bodybuilders. Jay Cutler and Ronnie Coleman were intense competitive rivals in the 2000s. People have witnessed various competitions where they rivaled.
Cutler spent many years of his career remaining as a runner-up against Coleman but finally, he defeated Coleman in 2006. All these years, Ronnie outclassed Jay Cutler; otherwise, he would be the winner of Olympia more than eight times and become the greatest bodybuilder.
He won Mr. Olympia 4 times in 2006, 2007, 2008, and 2010 and held the runner-up title 6 time in 2001, 2003, 2004, 2005, 2008, and 2011.
He is the most famous bodybuilder in this modern era, and his physique makes him more prominent among the others. He competed with the 275 pounds of massive weight, which is more than enough.
He is among the best natural bodybuilders of all time, with the most massive and aesthetically appealing body at this age. It all earned him a top place among the best aesthetic bodybuilders of all time.
4) Dorian Yates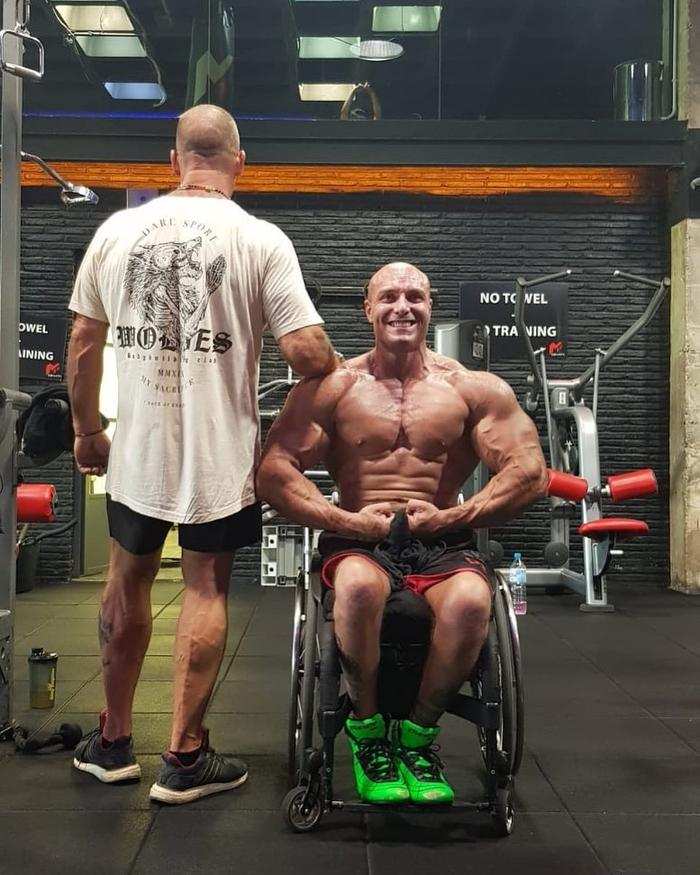 It is not wrong to say that Dorian Yates was the first one to focus on mass. He is also responsible for starting the trend in bodybuilding, focusing on size. He won the Mr. Olympia title from 1992 to 1997 and remained runner-up in 1991 in his first appearance in Olympia.
Now the question is, what makes Yates climb the spot among the strongest bodybuilders of all time. Most bodybuilders have a six-day routine, but Dorian had different plans and trained four days weekly. His intense workout and training schedule helps him recover all of his muscular needs only in four days instead of six days of training. He does all of the intensive workouts four days a week.
He is also known for his thrilling body glutes unseen on the stage before. Moreover, Yates knew due to his possessing the back in bodybuilding. No doubt he changes the future of bodybuilding about physical appearance.
If we take a look instead of his achievements and granite-hard bodybuilding conditioning, his manners and ethics of work make him valuable among his fans. He worked hard throughout the year, just like a machine for his training. This intense and hard routine can be considered a reason for his early retirement.
5) Lee Haney
Although the career of Lee Haney was short, he retired at the young age of 31. But at this age, he won 8 Mr. Olympia titles from 1984 to 1991. Lee Haney is also a famous bodybuilder who continuously won the Olympia title and never lost his title. He is regarded as the top candidate among the most biggest bodybuilders of all time ever to grace the stage.
After the 8 victories that most of them make by beating Arnold, he got retirement. In the 1980s, he ruled the bodybuilding world, and at this stage, he retired. Most people said that he retires because of Dorian. As he knew that he couldn't defeat Dorian Yates, he left the stage for him.
6) Kevin Levrone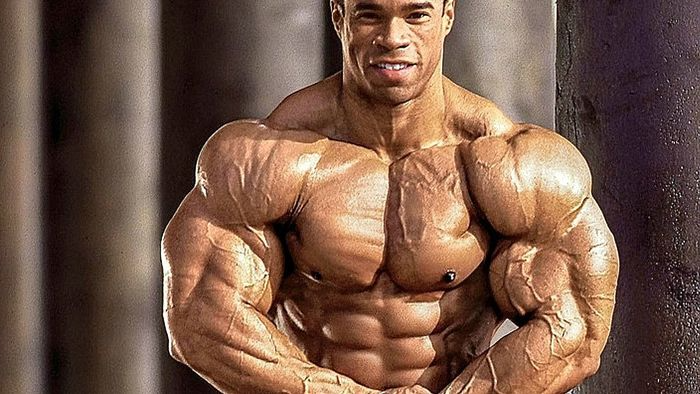 Although Flex Wheeler is known for its Aesthetics to build, Kevin Levrone is known for his muscular physique. Kevin is undoubtedly an underrated bodybuilder, and he impressed his fans with his molded midsection. His triceps body and delts make him more popular than the other competitors. Levrone competed in his 68 IFBB contests and held the record for most wins.
He won 23 titles in the pro shows and 2 Arnold classics but remained deprived of Mr. Olympia. He became unofficially retired in 2003 due to a triceps tear, but he made a comeback at the age of 51. To our surprise, he made a shot in 2016 for uncrowned Mr. Olympia.
7) Flex Wheeler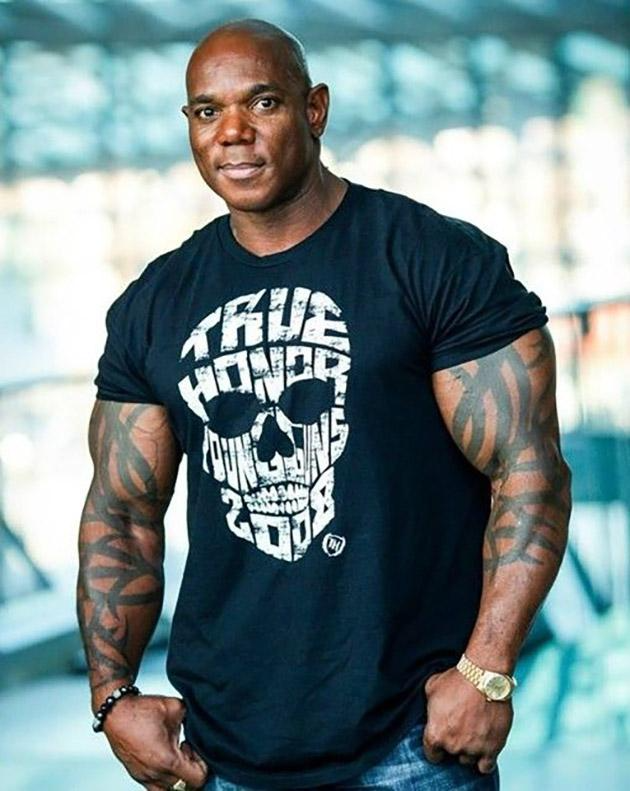 Kenneth Flex Wheel participated in numerous championships but remained uncrowned for Mr. Olympia's title. But for Arnold Classics, he won the record 4 times. Moreover, Arnold Schwarzenegger described him as the greatest bodybuilder who ever graced the stage.
Flex Wheeler is a popular bodybuilder among fans and is not only known due to his physique but also famous as a perfect bodybuilder. If you have to choose perfect bodybuilders from different places and lined up according to their physique, you will pick up Flex because his appearance makes him prominent among them due to his impressive physique.
He represents the bodybuilders with his size and detail with a few flaws. But no doubt he has the best midsection accompanied by a massive muscular body. His size, mass, proportion, definition, and symmetry remain unmatched. Mostly Flex was compared with the legends like Steve Reeves and Bob Paris.
8) Lou Ferrigno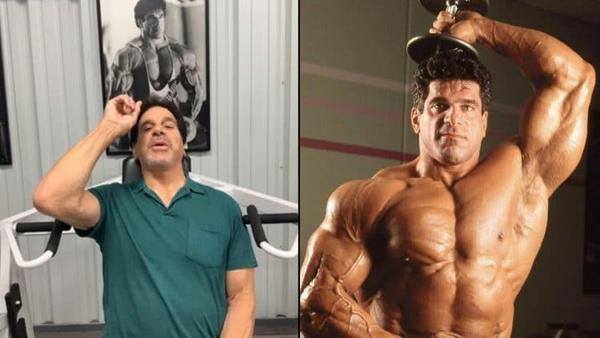 This list of top 10 bodybuilders will not be complete without the Incredible Hulk. Due to an infection in their youth, he lost his hearing ability, so his childhood was very tough for him. He was a tall kid, read comic books, and dreamed about a muscular body also felt this character inside him. At last, he gets this character and achieves this goal, but it is good to say that he exceeds it.
Lou Ferrigno picked up his first weight at 12 and trained enough to get his goal. Although he was the tallest bodybuilder, he won only two consecutive wins. Moreover, he entered at the age of 23 the contest of Mr. Olympia and became the youngest prestigious contester.
Lou also appeared in a documentary Pumping iron in 1977. He also posed a threat to Arnold in 1975 for Mr. Olympia's title. Most people said that Lou would rule Mr. Olympia after Arnold, but he seemed to have other aims, which landed him a role in Hollywood as the Incredible Hulk.
9) Phil Heath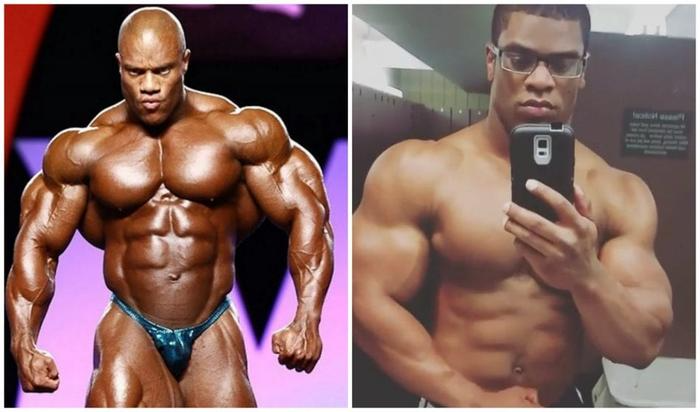 Phil Heath is an American professional bodybuilder who started his career in 2006. He has won 7 successive Mr. Olympia since 2011, which is a great achievement. Initially, he started to bulk his bodyweight for his first appearance.
He poured his muscles before cutting down his weight to 192 pounds. Then after this, he started his bodybuilding career. To achieve his goal, he worked hard and trained in tough conditions. As a result, he won many titles like the IFBB Pro card and MR. Olympia.
10) Dexter Jackson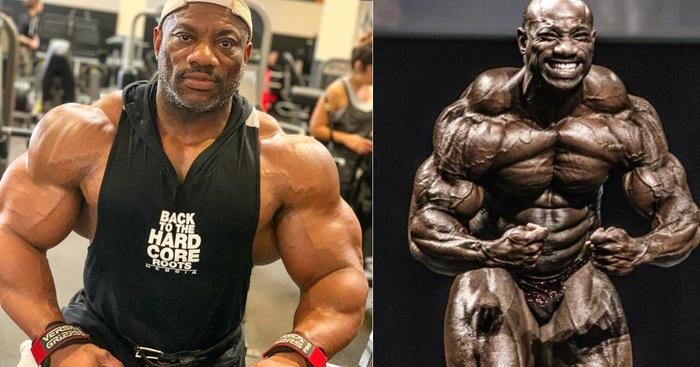 Dexter Jackson is one of the eldest and most veteran bodybuilders. He won the contests of Olympia and dominated this sport for 30 years before starting the streak of IFBB in 1990. At the age of 50, he took part in the 2020 Mr. Olympia, but at this competition, he announced that it would be his last contest, and after this, he would enjoy his retirement life.
Dexter has the razor-sharp condition, and due to this, he was known as "The Blade" no doubt he has great abs and gives his body a contest-ready shape. He won the IFBB title 28 times and took part in Arnold Classics. From the aspect of his age, Dexter Jackson never looked old. Moreover, he won the front page of various bodybuilding magazines and articles in 1999 on how to participate in every contest, Mr. Olympia. No one can compete for so long, even if he has the best physique in the world for Olympia.